Small Business Resources
Merchant Services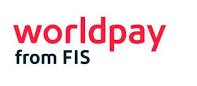 Millennium Software has partnered with an industry leader in credit card processing solutions to provide highly efficient and cost effective methods of credit card processing for your business directly from within Atrex.


 Fast processing! Processes requests in seconds using your existing internet connection.


 EMV Ready for credit and debit.


 End-to-End encryption for card present transactions.


 Secure card on file and recurring transaction processing using card tokenization.


 Out of Scope with regards to PCI compliance, drastically reducing the complexity to maintain PCI compliance.


 Will meet or beat what you are paying at your current processor.


 No monthly terminal lease. 


 Gift card processing with no per-transaction fees.


 Atrex integration and authorization components are provided free of charge as part of your Worldpay account.


 Easy setup. After establishing your account, installation and setup in Atrex only takes a few minutes.


 Immediate online access to authorization history as transactions are processed.


 Automatic batch closing.


 Available OmniSecure program to provide security and breach assistance.


 Option for Next Day Funding.


 24/7 live support.

For more information:
Worldpay Integrated Payments - http://www.worldpay.com

Benjamin Vega:
email:benjamin.vega@fisglobal.com
Phone: 303-362-2578